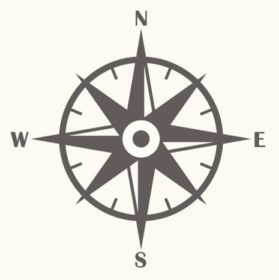 24th Jun 2018 | Leave a comment
Are You Confused By Your 'Values' Versus Your 'Character Strengths'?
By Dr Fiona Day
At The Career Psychologist we believe that understanding yourself is essential for career success, whether it's succeeding as a leader, making a career change, planning your next position, or the next stage your career.  Equally, our clients want more from their careers than 'career change'.  They want meaning, fulfilment and to flourish and thrive in what they do.
Two of the best ways to understand yourself are through understanding your values, and your strengths. These are different dimensions which can be a source of confusion, as the differences between them are subtle. So what's the difference between a value and a strength – and why does it matter?
Values
Our values are our compass, they are our 'chosen life directions' in the world. They can be used to guide our actions and decisions and can help us to move forwards in the face of difficult thoughts, feelings and sensations – including when we are feeling stuck in our careers. The key point about values is that they are what we consciously choose our lives to be about. Our values are unique to us individually and are always freely chosen by ourselves. See here for our blog post on values.
Values are qualities of action and 'show us the way we want to proceed in the world'. A key question about your values is 'what do you choose to stand for in the world going forwards from here?'.
Strengths
It is also important to know our strengths so that we can build on and develop them further in our careers. Rather than being freely chosen like values, strengths are more of a reflection of our brain development, skills and / or personality to date. Confusingly, there are two main schools of thought about strengths: 'Character Strengths' ("a pre-existing capacity for a particular way of behaving, thinking, or feeling that is authentic and energizing to the user, and enables optimal functioning, development and performance" (Linley, 2008)); and 'Talent Strengths' (which focus more on the skills that you have already developed).
Seligman's 'VIA' character strengths assessment identifies 24 character strengths, you can see more on this chart. Character strengths are labels we might use to describe qualities about ourselves. A key question on your character strengths is 'what's (already) best about who you are and how can you build on this in the future?'.
CliftonStrengths (formerly StrengthsFinder 2.0) is a tool to identify 34 Talent Strengths- skills we have already developed. A key question would be 'What's best about what you (already) do at work?'
Why does it matter?
If we want greater meaning, purpose and satisfaction in our working lives, we need to play to our character strengths and to understand and commit to living more according to our values.
Unlike character strengths and values, our personality, talents and skills don't always evoke feelings of energy, joy or authenticity (for example I am very talented and skilled at completing spreadsheets because I can pay attention to detail, but this activity doesn't bring me any joy or satisfaction, not least because my personality type likes working with people!).
Focusing on our values and character strengths is vitally important to our wellbeing and our sense of being our best selves: by building our careers on these foundations, we can flourish and thrive in our careers and our work, and bring our unique contributions into the world.
If you'd like to discuss your 'values' versus your 'character strengths', please get in touch.
Career Change, Developing Coaches - ACT Training, Getting Unstuck coaching
Tags: Positive psychology, Step 2: Identifying decision criteria, Values
What we've been writing about
The Getting Unstuck process steps