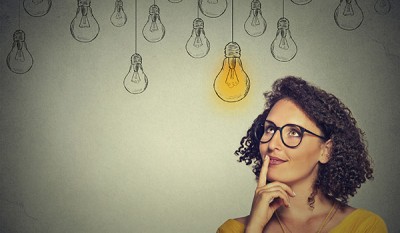 24th Apr 2015 | 4 Comments
Don't focus on passion – focus on becoming an expert
For a while we've argued that "follow your passion" has limited value as career advice.  Of course, it's lovely to feel passionate about what you do, but the outcome is lousy advice for the process.
For example, in my own career change I was interested in psychology, but my first experience of learning it- a distance learning module out of Staffordshire University – was probably the most soul destroying thing I've ever done. This is partly because it was part of my "Big Career Change", so I was expecting instant passion; but my first actual experience was more like shock and bore. (Module 1: Welcome to Statistics!)
People who feel passionate about what they do usually have a nice combination of variety and security from being in demand, autonomy from being able to dictate their own terms, and meaning from being interested in the world and their contribution to it.  These elements of a job are most closely associated with rare combinations of skills and expertise, which have often been won slowly and painfully over time.
So some years after we first lectured Ken Robinson on the need to hold the whole 'find your passion / element' thing lightly, we still think this is sound advice.  Focus instead on building your expertise, or career capital; an argument that Cal Newport makes brilliantly in his Google talk below:
Career Change, Career Management, Getting Unstuck coaching, Interview coaching, Performance accelerator
Tags: Step 2: Identifying decision criteria, Step 3: Generating options, Strengths, Values
What we've been writing about
The Getting Unstuck process steps
Latest Tweets
How do interviews make you feel? Cool, calm and collected? Unlikely! We will shortly release an incredible free…

https://t.co/h06M76jruq

Today marks the beginning of the 10th National Careers Week in the UK You don't have to be a school leaver to make…

https://t.co/EVjYiVF4DH