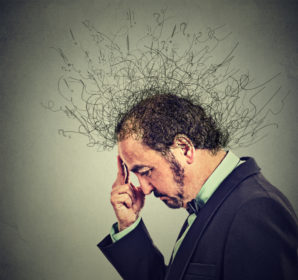 19th Mar 2020 | Leave a comment
How to Deal with Anxiety (Day 1 of 5)
Of course, many people are not thinking about career change right now, but about how they can hold on to their jobs, careers and livelihoods.
I know from the enquiries I get that the main thing that people want help with at the moment is dealing with anxiety and stress.
I have written a piece on evidence-based ways of dealing with anxiety here, however I thought I would also share some further thoughts here on The Career Psychologist blog.
I am going to provide one simple idea to help deal with anxiety for the next 5 days.
The first idea comes via Claudia Hammond who is the Presenter of All in the Mind on BBC Radio 4 and author of The Art of Rest.
This idea is appealing to me becuase it is so practical and counter-intuitive.
It's a way of saying to anxiety – OK, bring it on!  Welcome!
I think this is worth 3 minutes of your time but let me know in the comments below what you think.
Career Change, Career Development, Career Management
Tags: Anxiety, Dealing with difficult thoughts and emotions, Headstuck, Resources
What we've been writing about
The Getting Unstuck process steps
Latest Tweets
How do interviews make you feel? Cool, calm and collected? Unlikely! We will shortly release an incredible free…

https://t.co/h06M76jruq

Today marks the beginning of the 10th National Careers Week in the UK You don't have to be a school leaver to make…

https://t.co/EVjYiVF4DH