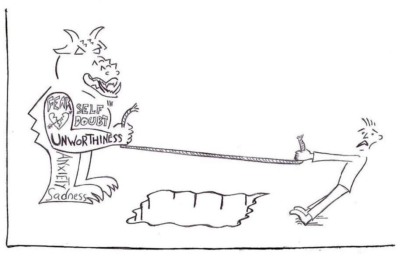 2nd Apr 2020 | 6 Comments
How to Deal with Anxiety (day 4) – Things Might Go Terribly, Horribly Wrong
My latest blog post on anxiety was partly based on a book called Things Might Go Terribly, Horribly Wrong by Kelly Wilson and Troy Dufrene.
The title alone does it for me, but it's a fantastic resource for learning to handle anxiety more skilfully.
I tend to give this book away a lot, so true to form I will send someone a free copy of this book at the end of next week.
Please just comment below if you'd like to enter the 'competition' and I'll choose someone at random either here, or on Linkedin or Twitter.
Career Change, Career Development, Career Management
Tags: Anxiety, Dealing with difficult thoughts and emotions, Experiential avoidance, Flexible thinking: using ACT in career change, Headstuck, Resources
What we've been writing about
The Getting Unstuck process steps