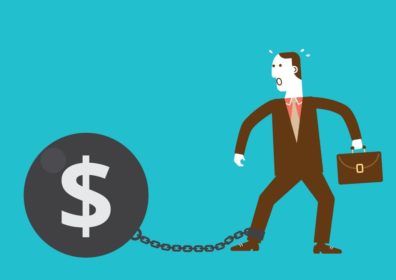 2nd Jan 2018 | 2 Comments
Help! My Values Are Keeping me Stuck…What Should I Do?
Rachel and I recently got a brilliant email from a reader who is stuck in his job and struggling to deal with what he calls competing values.
Ryan wrote:
"Supporting my family is a very strong value for me.  I managed to find a job that is secure and pays very well, but the problem is that I'm utterly miserable every single day I go to work."
We've heard this kind of story so many times at The Career Psychologist.  So many people feel stuck in this way…Ryan is brave though, and has tried to solve the issues many times before:
"This is the third career move for me; each time I was hoping I would enjoy the next place more, but I hate every place I work with increasing dislike.

I understand providing for your family is more than just financial, but I hate the thought of uprooting them a fourth time and moving for potentially yet another job I dislike. My family is happy where we are (but I literally feel like I'm dying inside)."
"My family is happy…but I literally feel like I'm dying inside."
Try not to gloss over those words too quickly.  How would it be to feel like that, yet at the same time feel that you had no choice but to suck it up?
Ryan goes on:
"My other values are adventure, exploration, innovation…I have taken on hobbies to satisfy these values, but there are only so many hours in the day… I keep staring at my job, and feeling like I need to make a change…I'm sure my wife is thinking "oh not again."
Ryan's dilemma becomes really acute when he starts to plan for change:
"I really want to throw caution to the wind, and start my own gig up. One would think that I'd be able to start actively planning and preparing for my own company….. but I know I will make less money and it will be a bigger time commitment, which goes against the value of being there for my family. Thus I resign myself to not trying."
Finally, Ryan asks, how does ACT help deal with these situations where values seem to conflict and actually contribute to stuckness?
"I love ACT, and believe in it strongly. …but value conflicts are something worth exploring if you haven't already.  I just can't seem to get beyond this problem."
So this was such a powerful and essential question, I wanted to get others' perspective on this.
What should Ryan do?  How can ACT help Ryan deal with these values conflicts?
If you have any thoughts please comment below the line and in about a week's time I will also offer my own thoughts.
Let's see if 2018 can be a happier new year for Ryan – and what must be millions like him.
Career Change, Getting Unstuck coaching
Tags: ACT in coaching, Career paralysis, Headstuck, Step 1: Understanding stuckness
What we've been writing about
The Getting Unstuck process steps