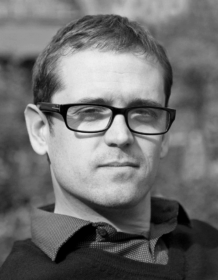 James is a Chartered Psychologist with over 15 years experience in both public and private sectors.
He has worked as an in-house specialist in banking, as a consultant, within executive search, and as part of the leadership team of a fast growing HR software business.  He has provided service to some of the world's best known organisations such as HSBC, Credit Suisse, American Express, Centrica, Morgan Stanley, B&Q, Ladbrokes, Royal Mail Group and UK Power Networks.  He also works with individuals, students and smaller professional services firm in executive search and private equity.  In 2014 he was shortlisted for the prestigious Practitioner of the Year award by the British Psychological Society's Division of Occupational Psychology and he has contributed to national press and industry journals.
When James works with corporate clients his practice focus is on in-depth 'whole person' assessment and cognitive behavioral coaching for resilience, wellbeing and sustaining high performance.  He is trained in Cognitive therapy including Acceptance and Commitment Therapy.  He is accredited to work with most reputable assessment instruments, and is licensed to train practitioners in the world-renowned Hogan Assessment suite.    For private clients and Business School students, James provides coaching to guide career choices as well as interview skills practice.
Recent Sample assignments:
Interview and 'personal brand' communication skills for MBA students
Coaching in emotional regulation in high stakes situations for Fund Manager
Confidence and Personal Impact coaching for a C-Suite leader in Utilities
Interview and clear communications coaching for General Counsel
Coaching for aspiring partners at a big 4 business services organization
Coaching for High Potential consultant and first time manager experiencing 'imposter syndrome'
James is an Associate Fellow of the British Psychological Society and Chartered member of the Division of Occupational Psychology, a registered psychologist with the Health and Care Professions Council in the UK, and a member of the Society of Industrial and Organizational Psychologists in the USA.  James represented his home county of Yorkshire and North East England at Hockey as a youth, and now focuses on marathon running and duathlons, as well as dabbling in climbing, golf and cricket when time permits.