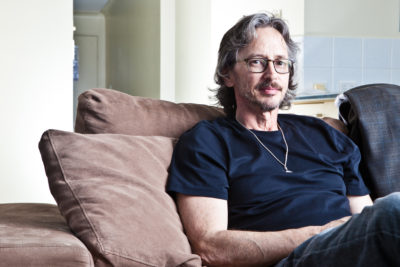 20th May 2018 | Leave a comment
Taking A Compassionate Approach to Self-Limiting Beliefs
Have you ever felt like you weren't good enough in some way – that you were too fat; too thin; too loud; too quiet; too boring; too weird, not smart enough or too clever by half? That in some way you just weren't quite as you should be? That you didn't quite fit in?
A few years ago, I went to a workshop run by Professor Kelly Wilson.  He asked audience members to each raise a hand, if we ever felt that in some way we weren't quite good enough. Everyone in the room raised a hand.
I still remember the feeling of looking around the room and realising that we all felt the same way – we all believed that in some way we weren't good enough. Worse than this, if you dig a little, you discover that most of us then let that belief influence the way we live.
What happens when you organise your life around the belief that you aren't quite good enough?
Perhaps you:
don't apply for a job you would love because you don't feel you are good enough to get it
don't reach out to someone you admire and ask if they would be your mentor because you doubt they would want to mentor you
don't ask a question when something is unclear to you because you don't want to look stupid
stay in a job you hate because you feel sure you would fail miserably at something new
work long hours trying to get everything perfect, so no one can possibly criticise you?
What would happen in your career, perhaps even your life, if you could chose to move forwards with purpose, even in the presence of the voice that says, 'You aren't smart enough to do this?'; 'You don't know enough'; 'You don't deserve this' or 'Everyone will judge you'?
Some time ago I interviewed Kelly (you can watch the interview below). In our discussion, Kelly talks with vulnerability and courage about the slow and painful transition from organising his life around the belief that he was 'not fit for the world' to creating a life that is about growth and community and service.
Kelly talks about the journey from feeling desperately suicidal every day to now being a professor of psychology who tries to provide some service to the world. It is hard to imagine a more impressive career pivot than this, from alcoholic, drug addict to psychology professor.
However, it is important to note that this is not a story of overnight success. This was a painfully hard journey. Each time that Kelly took a step towards his goal of becoming a college professor, the voice that said 'you don't belong here' was insistent. He learnt to move forwards anyway. But not in a harsh, 'Just do it!' way. Instead he turned towards those thoughts and feelings with deep kindness.
'In this very moment, will you accept the sad and the sweet, hold lightly stories about what is possible, and be the author of a life that has meaning and purpose for you, turning in kindness back to that life when you find yourself moving away from it?'

Kelly G. Wilson
What if, each time your 'I am not good enough' story shows up, you turn towards yourself with kindness and then take a gentle but bold step towards what really matters to you? What would you do differently?
What small but courageous step would you take today?
To learn more about Kelly's work:
www.onelifellc.com
www.facebook.com/kellygwilson
twitter: @KellyGWilson
We have updated The Career Psychologist Privacy Policy to reflect the latest data protection law. You can review the policy here.
Career Change, Career Development
Tags: career change, Career paralysis, Compassion and careers, Dealing with difficult thoughts and emotions, Step 1: Understanding stuckness, Values
What we've been writing about
The Getting Unstuck process steps
Latest Tweets
Are you transitioning back to work after being furloughed? Or returning to the workplace after working from home?…

https://t.co/mF1RnZ2bc3

This year it's possible that you may have slipped into bad habits which can have a detrimental affect on your menta…

https://t.co/kEwvs00bjo

Changing direction in your career is never black & white. Take a look at this article from Harvard Business Review…

https://t.co/jJuycjfA15