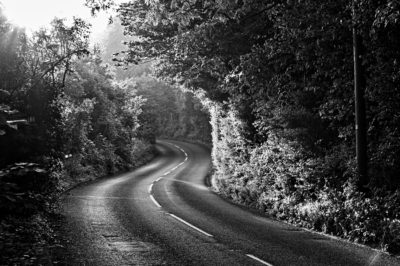 8th May 2018 | Leave a comment
The Currency of Success: How Coaching Helped An Olympian Towards Career Fulfillment
By Mick Darby and Shaun McKeown
Shaun McKeown is a Paralympian silver medal-winning cyclist. Immediately following his extraordinary achievement in the London 2012 Paralympics and buoyed by his victory he was ready to commit to more training and daring to dream of Rio and the possibility of doing even better than silver.
Gold medals were the currency of success
By 2014, and after many fraught meetings with his coaching team, he no longer felt valued and decided to retire. Shaun felt the coaching setup had become centred around winning at whatever cost, with gold medals the only currency of success. He was not alone. Indeed, the extent of the post-2012 fallout recently came to light in a revealing BBC documentary "Britain's cycling superheroes the price of success?" 
Unfortunately, Shaun's coaching support did not extend to assisting him with the transition from cycling into a new career. So, after spending a few years prodding and poking in a few areas that he thought might lead to getting his career going in a good direction, he found himself working in a bike shop; in a role he found unfulfilling; not going anywhere quickly. 
In late 2017 he took a decision to get some coaching and started The Career Psychologist "Getting Unstuck" programme. The image below was drawn by Shaun in his first coaching session to represent how he felt after searching for career direction over three years. Shaun explained:
"Coming from a pressured, results driven environment, which suited some areas of my personality and had given me amazing life experiences, I was now in a different world".
The picture he drew illustrated how he felt. He knew there were new career directions on the other side of the wall but he couldn't see them. He needed to smash through the wall yet every time he tried, it grew bigger, taller and thicker; he was expending all his mental and emotional energy trying to smash down an insurmountable barrier. He felt frustrated and stuck.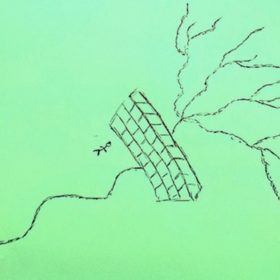 So, rather than try to smash through it, Shaun used his coaching sessions to explore the bricks in his wall.
For example, one of his bricks was the thought "I need to have a 'proper' career to replace professional cycling with something equally significant". This seemed to make sense for him as it pushed him to strive for something meaningful. But when he reflected on this idea he realised this rigid way of thinking was not working to his advantage. So, rather than look for something to replace his silver medal winning Olympic career, Shaun started to think more about what mattered to him in life; his transferable skills, values, strengths, personal ambitions, passions, and career options he might enjoy:
"It was a refreshing process. Looking at my strengths was a real 'eye opener' and I could see how they linked really well to the personal values that I wanted to live by. I could ask myself what environment I wanted to place myself in and the kind of activities I wanted to be involved in.

By the end of the process I had evaluated where I was and what I had achieved, what my values where and how I wanted to apply them. I was also able to put what I was doing in a different context. When I stepped back and took in the bigger picture, I realised that I enjoyed working in a relaxed atmosphere, with colleagues who have now become friends, and customers who value my advice. I was giving importance to the elements that would allow me to enjoy and thrive in my future working environment."
What is your currency of success?
Does Shaun's drawing seem familiar to you? Although Shaun's previous life as an Olympian was extraordinary, his experience of struggling with a change of career is typical of many. Similar 'burnout' cultures, of pushing employees to deliver until they can't give any more, exist in many workplaces. Is this something that you recognise?
Shaun used the psychological 'bricks' – that had previously held him back – to navigate his career 'stuckness' by developing a more psychologically agile and playful way of thinking about his current situation. The more he explored his options, the less the wall seemed to matter. He came to understand that his 'currency of success' was not at all about gold medals.
Shaun still works in the bike shop –the same workplace that he had previously found frustrating and dull – and enjoys helping people, sharing his expertise and staying connected with the sport he loves. Doing the same work has more meaning for him today than it used to. He has also embarked upon a portfolio career, which involves splitting his time and skills between more than one setting, in order to expand upon his wide range of interests; on his own terms.
Today, Shaun's 'currency of success' is the fulfillment he finds through writing, exploring his interest in nature photography, and helping others. He wanted to share this photograph of a cycling route he often takes and which represents the journey he is on today. What does it say to you?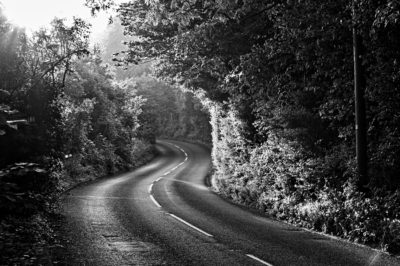 Mick Darby is a coaching psychologist at The Career Psychologist.
If you'd like to discuss your currency of success, or explore the bricks in your wall, please get in touch.
Career Change, Getting Unstuck coaching
What we've been writing about
The Getting Unstuck process steps