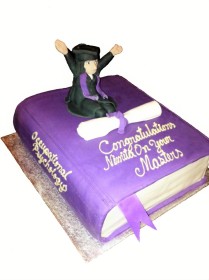 6th Jun 2016 | Leave a comment
The Essential 5 Point Checklist Before Embarking on a Portfolio Career
Everyone working at The Career Psychologist has a portfolio career, where we split our time between two or more positions.  We love the variety and creativity that comes from combining our different interests whilst making a living from them.
Portfolio careers are one of the fastest growing phenomena in the world of work and swapping the corporate life for the freedom of multi-strand careers tends to be the fantasy of many.  But before you make the leap, there are 5 key questions you need to ask yourself:
Why exactly do I want a portfolio career?
If you are seriously considering a portfolio career, have a good reason for doing so. Not enjoying your current role or feeling exhausted from the long hours are poor reasons to ditch full-time work  because you will still experience each of these as a portfolio careerist. Instead, determine what you can do in a portfolio career that you can't do in your current capacity. Vet the decision to combine passions from the perspective of an entrepreneur, and not solely against your creative ambitions. Whilst it may feel clinical to think of your different interests as a product, this approach can help you make a decision informed by both creative ambitions and a shrewd business sense. This approach pushes you to pinpoint why you really want to have multiple career strands, highlight your shortcomings and allows you to identify any weaknesses so you make the move when you are truly ready.
How would it work for me?
There are multiple ways to run a portfolio career. For example, you could work out of an office three days a week as a graphic designer and run an online sales business from your home the rest of the week. Or you could focus most of your time on one main career 'anchor' and indulge in another side business a few days a month as you slowly build up momentum. The beauty of a portfolio career is that you can structure and design it in a way that works for you. My own career is a mix of Business Psychologist, Coach and Cakeologist (running a cake business!). it is a combination I never thought would be possible when I started out on my career change, and yet what is even more exciting is that I am sure it will continue to evolve in the future, just as I will!
What are the potential benefits of a portfolio career?
In our experience, benefits include:
It can be a savvier way to work. A portfolio career can result in multiple streams of income to support you even if one avenue dries up or slows down. You can also be in charge of your own development and training which may mean your skills are ahead of the curve compared to in-house company staff who tend to be dependent on the company's agenda and timing.
You can choose what to do when you want. If you are someone that likes to be in the driving seat, a portfolio career can be incredibly rewarding by providing much higher levels of flexibility, autonomy and creativity.
What are the potential downsides of a portfolio career?
Get clear on the downsides of this kind of life, to prepare yourself for it and make a plan for it.  Speak to any portfolio careerist.  From our perspective, downsides include:
You are responsible for your career and finances. It is rare that a Portfolio Careerist has access to corporate benefits such as sick pay and pension. If these perks are important to you, then a portfolio career may not be for you. In addition, if something goes wrong the responsibility will solely lie with you…
You can end up working harder and longer. No one will send you home if you have been working too long or outside the hours of 9-5. You may find that you invest more energy indulging in multiple work streams, it requires huge amounts of juggling, strict organisational skills and a strong focus on ensuring efficient use of your time. It can be useful to keep track of how much time you are spending at work to ensure you do not burnout.
You may have to compete for work. When you have a portfolio career, you may find yourself competing for work from companies that already have in-house staff already at the top of their fields. This is no easy feat. It is important to fully evaluate the unique contribution that you can provide and identify your market niche and potential buyers before you offer your work for sale.
How can you get started and how do you know if you can really cut it?
Find ways to prove that you have what it takes as a portfolio careerist, by testing your ideas out well before you make the leap. This may sound obvious, however many people have left their current full-time job thinking it will be easy to start straight away. Whilst it is true that you will have more time for your craft or interests, there is a huge difference between enjoying these activities as a weekend hobby and trying to make a living from them to put food on the table. Try dabbling in your interests and slowly building up your 'side' hustle while you are still in your current full-time job. Establish your business contacts, market size long before you craft your portfolio career. This will ensure that you are taking a strong first step into this new, exciting chapter in your career.
If you are interested in finding out more, check out this TED talk by Helen Miles on redefining work and for further reading Barry Hopson's book on portfolio careers is a great starting point.
—-
By Nimita Shah
Career Change, Career Development, Executive Coaching
Tags: Creative thinking, Job crafting, Resources, Step 3: Generating options, Step 5: Making a plan and getting into action
What we've been writing about
The Getting Unstuck process steps