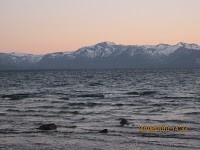 28th Jul 2010 | Comments Off on The Paradoxical Mind
The Paradoxical Mind
So, I went to Lake Tahoe. It was breathtaking. Everything about it was vivid – the brightness of the drive from San Francisco, the chill in the air as we ascended the mountain range, the lake, the pine trees, the deep, still water and the calm lapping of the water onto the shoreline.
Standing there, with my feet part submerged, I remember a ladybird flew onto my t-shirt. I felt peaceful. I looked across the lake to the mountain range and round to the left. There stood a magnificent old house whose garden stretched down to the shore where a beautiful little jetty stood. It was perfect.
And as I looked at this incredible scene, a part of me realised how incredibly lucky I was. And another part of me thought…
I wonder what they do?
Tags: Dealing with difficult thoughts and emotions, Mindfulness in careers
What we've been writing about
The Getting Unstuck process steps
Latest Tweets
Feeling stuck? We can help. Head over to our blog for lots of insightful tips and free resources to help you get un…

https://t.co/7z9txTUvLe

Head over to our blog for lots more content about getting unstuck, how to handle anxiety and of course our Marginal…

https://t.co/cKgkGB3oWq

The landscape of work has changed significantly during the pandemic so if working from home is now your 'new normal…

https://t.co/UPBu9t81FW