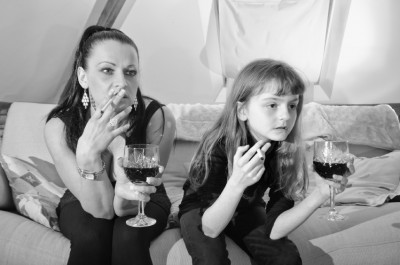 15th Jun 2015 | Leave a comment
Role Models
Role models come in many different types.  With luck, we find the right people early in life, but sometimes we are less lucky.
My first major role model was my Father.  One night, when I was about 3, he decided to walk out of the door and never return.  He abandoned me and my Mum in a bedsit in Birkenhead; a decision that every day that passed since, he ratified his decision through silence.  I knew that whatever the reason, I had not done enough to keep him.
And I should be grateful, really.  For it was his guidance that kept me safe in the dark nights ahead.  He taught me to be wary of committing too much to a relationship, for fear of it breaking down.  He taught me to spare myself the pain of rejection by keeping others at arm's length.  And his guidance forged in me a cast iron strength to survive on my own.
As Aguilera once said, 'thanks for making me a fighter.'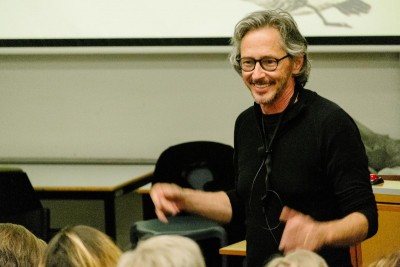 Fast forward 3 decades I was attending a conference in Reno, Nevada.  In town that week was a convention of 2,000 cowboys – there for a rodeo – plus 500 therapists and psychologists.
I was learning about a new kind of therapy, Acceptance and Commitment Therapy, which was getting remarkable results in clinical research.  On the first day of that conference I attended a workshop where I met a very different kind of role model.
Kelly Wilson is a massively respected University Professor who 22 years earlier lost a brother to suicide.
I will never forget how he stood in front of 100 people  and said that he too felt inadequate; guilty that he not done enough.  His words were shocking to me, but what I remember most was his presence.   Rather than running from his emotions, he was truly present to them.  He was willing to stand in front of these people and shine a light into the darkest areas of his life.  And in so doing, he provided a different kind of role model.
What I saw that day was a different kind of response to painful feelings.  I saw how the cost of avoiding difficult emotions had been to slowly narrow my life.  By trying to spare myself the pain of rejection, I had foregone the chance to connect.
The alternative – showing up and being present – isn't easy.  But since then I've been able to summon a different kind of role model when facing difficult feelings.
My first role model forged in me a toughness to survive in difficult situations, and for that I am grateful.  But the second showed me a different way of handling pain, and the world opened up.
Career Change, Career Development, Getting Unstuck coaching
Tags: ACT in coaching, Behaviour change, Flexible thinking: using ACT in career change
What we've been writing about
The Getting Unstuck process steps