19th Jan 2015 | 4 Comments
Values and Vulnerabilities
This is a guest post by the brilliant Dr Nic Hooper.
Let me tell you about the last few days of my life.
——————————————————————————————————–
Day 1
On Thursday morning I travelled to the University of Chester to give an invited talk about my work on Relational Frame Theory (RFT) and Acceptance and Commitment Therapy (ACT).
Day 2
On Friday, in a number of productive meetings, I built research collaborations with brilliant people in the Psychology Department at Chester.
Day 3
On Saturday morning I drove to the BBC studios in Bristol to give a radio interview about ACT.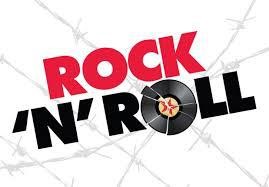 ———————————————————————————————–
In the world of academia, this is about as rock n roll as it gets. And I couldn't deny that these days have been exciting, even exhilarating at times. But the story is not that simple.
———————————————————————————————–
Day 1
Before the invited talk these were my thoughts; 'they aren't going to understand me', 'they are going to think I'm unqualified to give a presentation to them' and 'I'm going to make myself look stupid'. Then whilst giving the talk, I saw empty faces in the audience and my mind continued to tell me that I was screwing it all up.
After the talk, I went over it again and again in my mind. But I was tired so decided to get some sleep. Just as I laid my head on the pillow I had an email inviting me to do my first radio interview. I accepted. Needless to say that I didn't sleep that afternoon. I spent 3 hours panicking. All of the thoughts, discomfort and anxiety returned but double in strength.
Day 2
On Friday, the meetings with Dr. Nick Hulbert Williams, Dr. Lee Hulbert Williams and Dr. Kevin Hochard went very well; I could not think more highly of these researchers. But the thoughts were still there; 'how can I possibly be of any use to you guys?'
Day 3
I woke up on Saturday morning, once again sleep deprived. I walked the dogs. I didn't eat breakfast. I drove to the studios. And all along I was plagued with the same thoughts and feelings – 'who am I to speak on the radio about these things?' and 'I'm not smart enough to do this topic justice'.
——————————————————————————————————–
A long time ago, whilst sat on a porch in Mississippi, Dr. Kelly Wilson told me that 'values and vulnerabilities are poured from the same vessel'. At the time I didn't really get it. Now I do.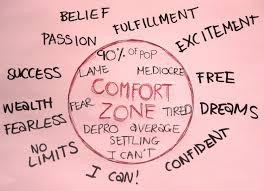 When we move towards the things we care about, it is likely that negative thoughts and uncomfortable feelings are going to come along for the ride. The past few days have been tough because, although I have acted in value consistent ways, I have had to engage in aversive activities (public speaking) and my mind has been there every step of the way to remind me that I'm not good enough.
Its seems to me that many important steps in our lives might involve doing something aversive and experiencing all of the negative thoughts and feelings that go with it. If you value your career, you will have to do interviews. If you are social phobic but want a University degree, you will have to work in groups. And if you want a relationship, you will have to experience the discomfort that comes with first dates.
Values and Vulnerabilities go together. It would have been easy to turn down the opportunities of the past few days but then I would have moved no closer to my values. Avoidance is reinforcing because it allows us to reduce our contact with discomfort. But when avoidance of discomfort is our main priority, we are imprisoned by it.
Below is a link to the radio interview I did. By doing it I made myself feel more vulnerable than ever before. For example, you will not be able to hear my legs uncontrollably shaking under the table that I was sat at. However, I also took a larger step towards some specific values than I ever have. My gut feeling tells me that next time I do a radio interview it will be easier. And if it isn't, then I'll do the interview anyway.
(It would be great if readers could take the time to offer me constructive advice on how to improve. I am on from about 1 hour and 7 minutes in and I am on air for about 20 minutes. It will be held on this BBC webpage for 1 month. Note; there is about a 6-minute period in the middle where I don't speak!)
http://www.bbc.co.uk/programmes/p02gr6cw
Career Change, Career Development, Developing Coaches - ACT Training, Getting Unstuck coaching
Tags: ACT in coaching, Experiential avoidance, Flexible thinking: using ACT in career change, Psychology of career change, Values
What we've been writing about
The Getting Unstuck process steps
Latest Tweets
Do you need to get out of your mind and into your life? Have a read of one of our many blogs about getting unstuck…

https://t.co/qYj985Fiin

🤷🏼‍♀️ Are you stuck doing the same old things over and over? Feeling like there has to be more to life than THIS?…

https://t.co/2631S3k8YD

Is it time for you to get more creative? Head over to our blog for lots of insightful tips and free resources to h…

https://t.co/QCHmsHs5MD