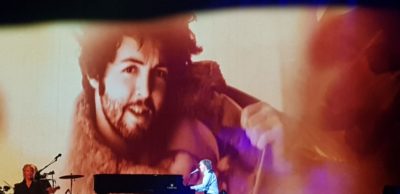 5th Apr 2019 | Leave a comment
Paul McCartney and Doubt
I recently went to go and see Paul McCartney play live – actually twice – in Winnipeg and London's O2 arena.  All the old hits were there including Hey Jude, Lady Madonna, Yesterday, All My Loving, Eleanor Rigby, Blackbird, Band on the Run and Let it Be.
Imagine writing all these songs before you hit 30…
Seriously, imagine how you would feel.  Consider how your life might be different, how other people might treat you, how differently you might feel about yourself.  Surely if you had written songs of this quality you would feel better about your life – more content, confident, happier?
My next thought is usually why I'm not Paul McCartney.  Why couldn't I be more like him?  Why am I such a failure?
After watching Paul live I read his biography and re-watched the documentary Band on the Run.  It was a timely reminder of how minds work.
McCartney was open that his most dominant feeling after the Beatles was fear of failure.  He felt pressure from looking all washed up by age 30.
"I knew how to be in a band called The Beatles.  I didn't know how to be in a band after The Beatles."
Paul described how his mind always tells him how he could have done more or better, and how he's never quite got it right, even when in The Beatles.
I was on the scrap heap in my own eyes… It was a barrelling, empty feeling that just rolled across my soul.
McCartney was in The Greatest Band Ever.  He wrote songs that for me, and millions like me feel like Home.
And yet his thinking is dominated by doubt and anxiety and fear of failure.   He has a mind – just like yours and mine – which tells him he is not quite good enough.
You see, not even Paul McCartney is Paul McCartney.  None of us are ever good enough.
And on that basis, maybe I am Paul McCartney after all.
And so are you.
What we've been writing about
The Getting Unstuck process steps