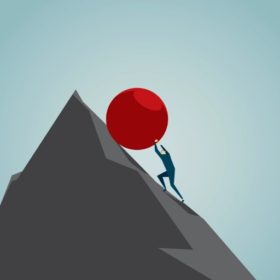 Career Change, Developing Coaches - ACT Training, Getting Unstuck coaching
3rd February 2018
Ryan, many of the people we work with at The Career Psychologist are in exactly the situation you describe. They feel stuck in a job they hate. They have also often made a number of career decisions that have turned out badly and have lost trust in their capacity to make wise career decisions.
It is even harder when those career decisions impact on the people you love.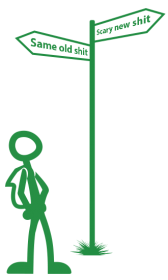 Career Change, Developing Coaches - ACT Training, Getting Unstuck coaching
30th January 2018
Dear Ryan,
my heart ached for you when I read your email, and your question about competing values struck a chord for me personally.  Like all good questions, they provoke something in others, and I feel like you've helped me to reflect on values conflicts in my own life.
So here's my own personal take on your questions – in two parts.  Don't take this as advice per se – we'd need a more in-depth discussion for that.  These are only my personal reflections, but I hope you find some of it useful in turn.
My own experience of being trapped in a job I hated was that I got trapped inside my own head, like this: