Career Change, Developing Coaches - ACT Training, Getting Unstuck coaching
By Dr Fiona Day
At The Career Psychologist we know that nearly all of our clients have feelings of anxiety around their careers, and also that fear of change can keep many of us trapped in unfulfilling jobs.  It is classic career paralysis.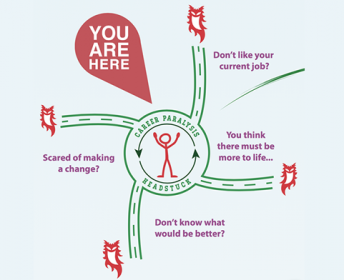 Career Change, Getting Unstuck coaching
Although minds are not terribly good at career decision making, and actually really quite good at keeping us stuck inside our heads, good career decisions are a lot easier when we:
Know how good decisions are made; and
Break it down into smaller steps.
So here goes with the 5 steps to a really good career decision.