Career Change, Getting Unstuck coaching
In the summer of 1998 I returned from a 2 week holiday in Cuba.  It had been amazing, but somehow that just made returning worse.  It wasn't the despair that killed me, it was the hope.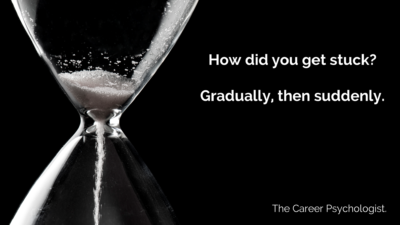 Career Change, Career Development, Developing Coaches - ACT Training, Executive Coaching, Getting Unstuck coaching
In Ernest Hemingway's The Sun Also Rises one character asks:
How did you go bankrupt?"
"Two ways, gradually then suddenly" comes the reply.
And in a nutshell that explains how so many of us get trapped in career paralysis.