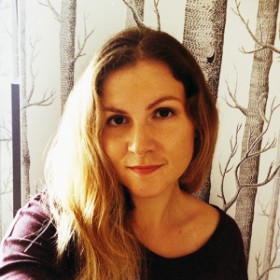 Case studies
Lana Novak
From Art Director to Portfolio Career
What were you doing prior to coming to The Career Psychologist?
I was working as an Art Director in advertising for over 10 years. I then had my daughter and suddenly my work/career outlook changed completely.
Why did you originally come to The Career Psychologist?
After having my daughter I realised that I did not want to work in an office full time. I tried changing my schedule to 4 days a week but my employer wasn't very supportive. Having a child brought my long-running discontent with my work to the front of my mind and I decided to quit my job and try to figure out what I actually wanted to do and what I could fit into my new life.
What was your experience of The Career Psychologist?
Booking the Career Psychologist was the best money I've ever spent. I immediately liked Nimita and found her easy to speak to and work with. She helped me really delve into my current situation, my past decisions and how to move on. I have learned more about myself than I thought possible and really got down to the bottom of what was bothering me about my work life and why. The exercises provided are an invaluable tool for learning about yourself and force you to be really honest about likes and dislikes – something the corporate world likes to beat out of you! I learned what makes me tick, how I like to work and the ingredients that make up a happy and content life for me.
What are you doing now?
I am working as a freelance Art Director to make ends meet and am doing a course in surface pattern design, which I have found to be my passion. I have returned to my creative roots and it feels great. Hopefully, the pattern design side of things will start to generate an income soon so I can do that full time.
How do you feel about the future?
I feel optimistic and happy. Nervous at times as I'm starting something on my own but I wouldn't go back – I just keep pulling out Nimita's handy sheet of tips and get myself back on track. The process at the Career Psychologist has led me to something I care about and want to make work, something that doesn't drain the life out of me!
Turn your own career around