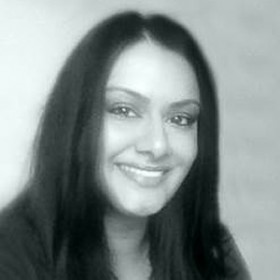 Nimita is the Director of The Career Psychologist and a Business Psychologist specialising in career change and development. She offers individuals support to identify and develop careers with purpose and meaning. Nimita has extensive experience in both public and private sectors, primarily with aspiring entrepreneurs, portfolio workers, millennials and is extremely passionate about the career progression of women and individuals with neuro diversity. She is a member of the British Psychological Society, Division of Occupational Psychology and Special Group in Coaching Psychology.
Prior to training as a Psychologist, Nimita held various senior HR and Career Coaching positions in blue chip and financial services companies. As a result, her coaching practice combines her own experience and practical understanding in a real world commercial setting.
In addition to helping people develop their careers, Nimita is also a founder of a successful cake business called The Cakeologists. She is experienced in combining her own knowledge of start-ups and portfolio working to help support people who aspire for entrepreneurial careers.