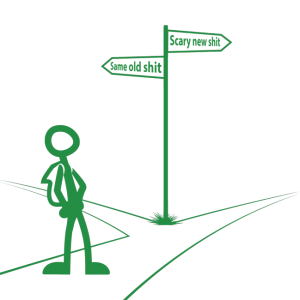 Why does professionalism matter in coaching?
Professionalism helps you manage risk
Most of our clients are facing a 'hard choice' – meaning there is no 'right' or obvious answer to their problem.
With hard choices, clients are always managing degrees of risk. What's the best course of action?  Whose advice is useful and what's just noise?
By working with The Career Psychologist you manage this risk:
We are fully trained psychologists. We are experts in our field and committed to Continuous Professional Development.  This means we don't just say what we think sounds right or what you might want to hear.
We study the evidence of what works – increasing the likelihood of better, faster results.
We are regulated by a professional body, which helps ensure quality and the highest standards of professional conduct. Unlike psychology, coaching is unregulated, so there is more risk involved for you.
For more on hard choices, this talk by Ruth Chang is excellent: