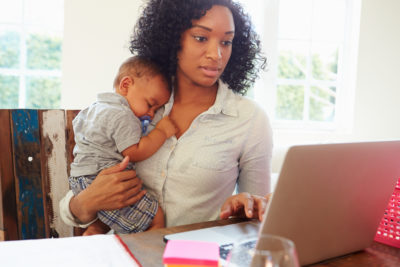 29th Apr 2020
A Guide to Lockdown for Other Parents, from a True Parenting Expert
Anyone who knows me or my children will know that I am both a relationship and parenting expert.
For example, before I proposed to my wife I romantically listed all of my imperfections (which took a while), and only this morning I dealt with my two-year old's tantrum by swearing at the top of my voice and then storming out of the room.  I'm available for paid consultancy.
However I am a reasonably enthusiastic consumer of parenting strategies and have lots of clients who are asking for ideas to help deal with the pressure of lockdown.
So here are some ideas which I like, even if the implementation for me is still a 'work in progress'.
The Executive Summary
For all you lazy layabouts who have no time to read another long winded concise and excellent post written by me, let me save you the trouble by drawing your attention to The Blessing of a Skinned Knee in which Wendy Mogel rejects the idea of making things easy for our children, of praising them constantly, of acting like they're somehow unique and 'special' – all of which loads pressure on to both them and us:
In order to flourish, children don't need the best of everything. Instead they simply need what is good enough. This may include good enough (but dull) homework assignments, good enough (but uninspired) teachers, good enough and good enough (although bossy and shallow) friends.

Consider that "good enough" can often be best for your child, because when life is mostly ordinary…your child won't end up with expectations that can't be met on this worldly plane.
Or how about this:
My advice to parents is to tolerate some low-quality time. Have a little less ambition for yourself and your children. Plan nothing—disappoint your kids with your essential mediocrity and the dullness of your home. Just hang around your children and wait to see what develops.
Disappoint my kids with my essential mediocrity?  Now THAT is a parenting approach I can get behind!
Nothing I've read comes close to relieving the pressure on myself and my children during lockdown than this, so I urge you to read the full summary here.
If you have time to read more, here goes – you asked for it – but first a caveat.
Remember the single biggest finding in psychology is…
IT DEPENDS.
So I am AWARE that kids are different, that some things work for older kids and some for younger kids and for some kids nothing seems to work at all.  I am aware that some people have it much tougher than others, that not all of this is possible etc etc.
Yes, yes.
This is just a list of stuff that some people have found helpful (including me).  That's it.  If I've missed anything important please TELL ME how I can make the list better.
Here goes…
1. You need respite
It doesn't matter what you are doing, you need a break from it.  In a study mentioned on the excellent Psychologists off the Clock podcast, soliders in the military had the lowest rates of burnout even when the break was going to war.  In other words, what we need is a break from what we are doing.  Do anything for too long with too little respite and we start to mentally fray.  And here's a powerful image to illustrate this point:
Ideas for implementing breaks will obviously vary but may include:
Enlisting others. If there is another adult in your house, work in shifts to cover short breaks. If not try to enlist a Granny to read a story or an Uncle to make your kids laugh, even 20 minutes' respite can work wonders. At all costs you need a break / some thinking time.  Do what you must:
Managing energy. If you have brief periods when the kids are occupied, do your low-attention tasks (admin, responding to most emails). When you get a break from the kids,  tackle high-attention tasks (strategizing, problem solving).  Or just take a break and rest.  You decide, but do one or the other.
Deadlines. For example, tell your kids "I need one hour to work and then we can  play together / take the dog for a walk".
Turning housework into a game. The tidy up song is good for this, but giving kids proper, grown up tasks to do on a regular basis (and rewarding this) can lighten the load.
Routines are powerful because they reduce fatigue.  So try to at least create a 'shape' to the day that everyone understands. Things like bedtime stories, a specific time for homework, set chores, meals; all of this will reduce your levels of shatteredness (technical term).
2. Beware perfectionism
Let's be honest many of us need to lower our expectations a bit, particularly in terms of how we should be feeling and what we should be achieving.  As Brene Brown says:
When we hit that wall, sometimes courage looks like scaling it or breaking through it. AND, sometimes courage is building a fort against the wall and taking a nap.
Acknowledge that just making it through the day is a success in itself. You are living in a GLOBAL PANDEMIC.  Survival is good!  Anything extra is a distinct bonus.  For example, today I changed my pants.
Find a way of noting all your achievements (however big or small) and create meaningful ways to celebrate them.  Put them on a whiteboard. 
You cannot do it all. Think back a few months and consider what you would have advised other working parents to do during A GLOBAL PANDEMIC?  What springs to mind?  Let me guess, is it 'you should definitely seize the chance to teach little Ernesto Mandarin?'
Embrace imperfection.  From the Psychologists Off the Clock podcast, a story about a music teacher who put a sign outside the music room that said: 'This is the sound of learning'.  In other words learning is often messy and not beautiful, so don't expect things to feel (or sound) great along the way.
3. Reframe this as a chance to learn
Before the pandemic I feel like the biggest challenge my 2 year old had faced was that time when I cut his toast in squares, when in fact he wanted soldiers.
In other words, the biggest risk for many (middle class) children is that life is too easy.  Well now we can put that right!
After all, we don't build a child's resilience by making life perfect for them.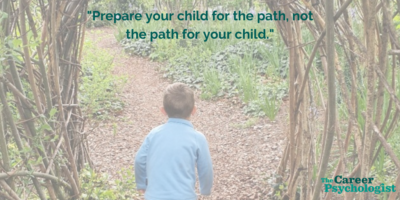 Let's also remember that when we step back it gives our kids the opportunity to step up.
If we expect them to do nothing they will do precisely that.  But if we expect them to step up they will do that too, and this has the bonus of building resilience and confidence.
4. Stay present
One of the reasons that burnout occurs is because we are not mentally in the present very often.
By constantly worrying about the future and ruminating over the past, we drain ourselves of energy and deprive outselves of the little fragments of joy which still appear with children in lockdown, especially if we look for them.
And of course our kids notice when we're not paying attention, when we're scrolling on phones, when our laugh is hollow or a few milliseconds too late.  Under what heading will they file that experience away?
So what percentage of the time are you present?

When I applied this question to myself I noticed that I'm often not very present and that's usually because I was trying to avoid some kind of emotion (something called experiential avoidance).
Here is an example:
Before bed time we have this habit of watching a few short videos with both kids sitting on my knee.  The videos are really tedious, so I often found myself scrolling on my phone.  This has the function of relieving the boredom, but it was not exactly building joy or connection.
So now I put my phone down and try to get present to my childrens' reaction.  I smell their hair, fresh from bath time, and then suddenly this evening I noticed this happen: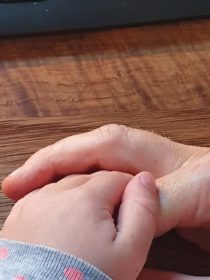 I know this is a tiny example, but how much will I crave just one more of these moments once they are gone?
5. Create buffer zones
For me one of the toughest aspects of parenting in lockdown is that the small buffers between work and family interaction are squezed.
For example – and you must understand this is purely hypothetical – if I have a difficult work call and then walk out of my office straight into my 2 year old, who is asking me to be a horse, but
NOT THAT TYPE OF HORSE DADDY NO – NOT THAT HORSE!
Then it is fair to say that – hypothetically – I often don't handle it well.
There is an emotional hangover with all things, and if we remove natural buffers it is inevitable that things start to go less well.  At least, that's what I'm telling my wife.
Buffers zones can be hard to find in a lockdown, but the things that work for me are:
Trying to take a minute before leaving the office, and tap into the type of Dad I want to be when I re-engage (i.e. loving, active, joyful); and
Giving myself a time out if I get hijacked by my own emotions, i.e. walking out of the room.
6. Connecting to values
Notice those values above: loving, active, joyful.
When I first had children I was terrified – convinced – that I would not know how to do parenting.  I felt like I had no 'Dad' template and would really mess it up.
But actually the thing that has helped me the most is to orientate myself, again and again, to a set of values that I try to model.
It is the most enormously helpful idea for lots of reasons but mainly because I find it impossible to eradicate the bad bits of my parenting.  I'm impatient and swear too much, for example.  But I am able to put positive stuff in there too.  I am able to go downstairs, right this moment, and chase my children round the garden pretending to be the Coronavirus.  I can tickle them until the 2 year old says
"Dop Daddy, dop!"
This moment can be about crisis parenting, or it can be about trying to connect enough of these tiny moments together so they become something more meaningful.  By connecting to our values, again and again, we can transform the pressure cooker of lockdown into something else.
And then along with all the hard stuff, there suddenly emerges the most precious stuff of all.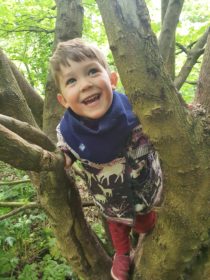 Further resources from actual experts
I've been listening to podcasts on the topic and can recommend a few here now – please see below and please let me know any that you'd add.
Books and resources for children:
Tags: Compassion and careers, Energy management, Marginal gains, Mindfulness, Values, work
What we've been writing about
The Getting Unstuck process steps