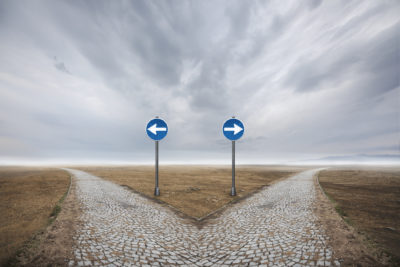 6th Apr 2020
How to Deal with Anxiety (Day 5) – The Gift of Impossible Situations
It's a funny thing, anxiety.  It can be both helpful and overwhelming.  Galvanising and paralysing.  We can be its master or like me last week, squashed.
I've been squashed for a couple of weeks actually.
All my usual tricks, tips, techniques – all of my hard-won acceptance and commitment techniques – all rendered obsolete by the sheer pace of change.  Emails from a month ago read like they're from another era.
I've fallen behind at work.  Been rushed and stressed with my family.  Failing as a friend.
Who am I now, then?
It's easy to see how anxiety provides the fertile soil for darker problems.
**********************************************************************************
In his book The Obstacle is the Way Ryan Holiday reminds us of the Stoic idea that there is always the seed of a solution within the problem itself.
So what is the seed right now?
For me it's to do with properly understanding this:
There are no right choices in this new environment. 
In other words, there is no boundary setting routine, no life hack, no time management technique or daily motivational saying that can spare any of us difficult (and wrong) choices in the days, weeks and months (years?) ahead.
Nothing can spare us.
I want to pause and let that hang in the air – for me as much as for anyone else.
**********************************************************************************
But if you have come this far and can accept that, then we may be in a new space.
After all, if there were tools and techniques that we could employ to spare us these difficult choices it would only be a matter of learning them and employing them.
And even if that were true (it isn't), think about how incredibly boring that would be; living out lives of interminable logic, with little agency for ourselves.
In other words, what life is giving us now is a huge opportunity to put our own stamp on it.
WE get to author this bit, because now we have real choices to make.  They may be impossible choices, but that's the whole point.  Because these choices have no 'right' answer they are ours to make.
This is a space where our values can decide for us.  It is in these dark recesses, wrong turns and impossible compromises that we can find our selves.
This is a special opportunity to write what comes next.
So what will we write, and who will we become?
Career Change, Career Development, Career Management
Tags: Anxiety, Dealing with difficult thoughts and emotions, Values
What we've been writing about
The Getting Unstuck process steps